In the years following the reopening of The Hall by Jim Pearson in 2010, after its major refurbishment, the prayer in his opening address was answered.
With the introduction of The Goat and Trousers Village Hall Pub and Coffee House, it  once again became the centre of the community. Jim's peer group passed away but a new generation of villagers and young families since brought renewed energy and enthusiasm to the village.
No longer is it the Shakespearian Company that provides regular income but a new breed of Regular User Groups – a Dawn Fellowship Church, a Dance Company, an active Theatre Group, a number of lifestyle-related activities and private bookings, have become the new income providers, as well as a limited contribution from long-established and village community groups.

A competent group of volunteers – engineers and technicians, take responsibility for upgrading the facility and for maintaining its fabric.
Add to that, the compliance with necessary Health and Safety Regulations to comply with strict insurance requirements, has made Rowney Green Village Hall a leader in its class.
The increased level of letting occupancy rates following refurbishment of the hall resulted in a complex task of coordinating bookings, collecting payments and managing expenditure to cover the considerable fixed running costs. A small team of unpaid Trustees and other volunteers work hard to ensure those needs are met.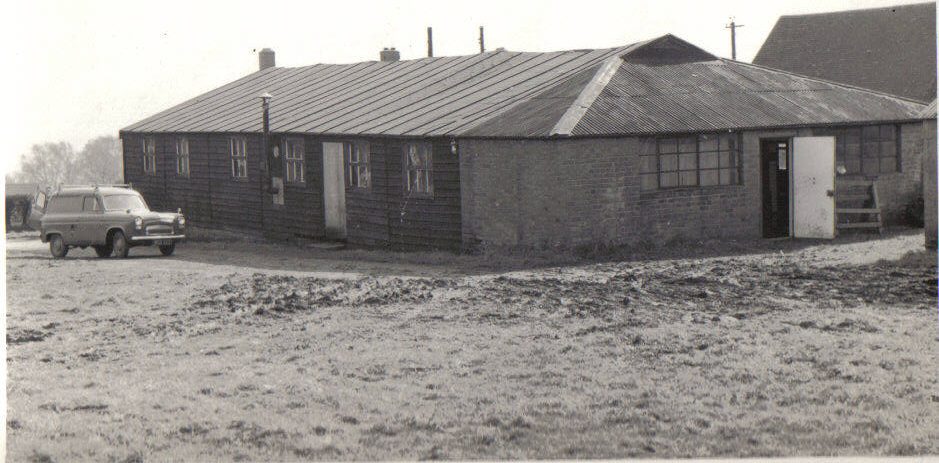 Read Stories from the Past – the history of Our Hall, which began life as a post-World War One  ex-army hut in 1920 (shown below circa 1950) The extension added to the original was provided for The Thesbian Society as a 'green room').